Empower Your Fitness
Business: Join the Future
of Gym Ownership
Elevate Your Fitness Business: Join Our
Franchise and Shape Success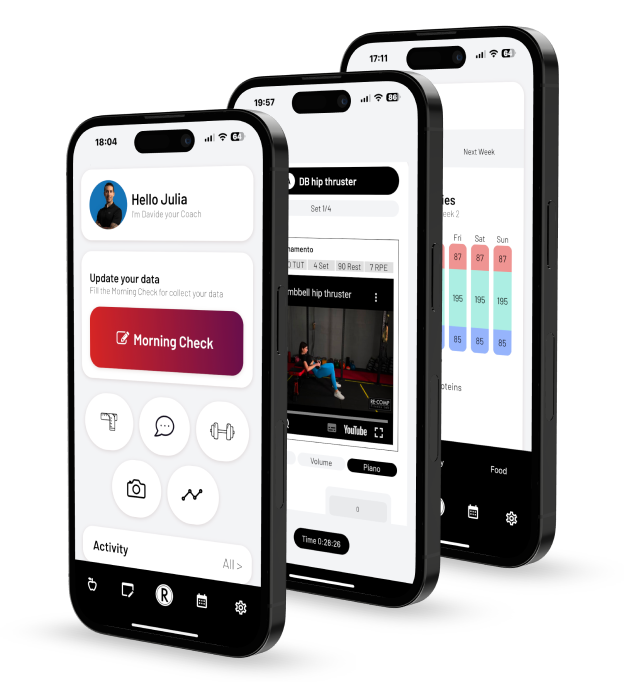 Are you a gym owner or business enthusiast? Unlock the doors
to a new era in professional fitness management with our
globally recognized health and fitness platform. Elevate your
club's reputation with our international patent, ensuring your
members receive top-tier service. Become a part of a network
that brings excellence to every aspect of your gym experience.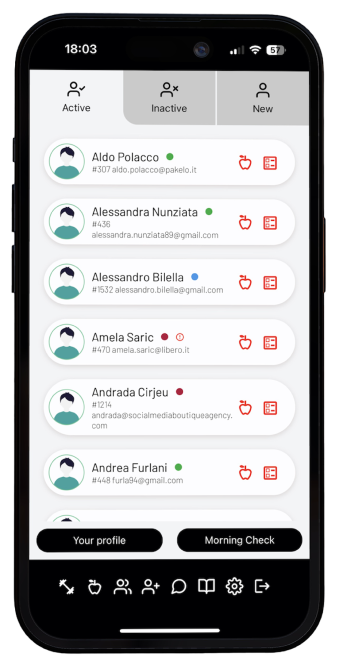 Revolutionary Time Savings:
Transform the way you manage your members. Our app slashes your administrative load by 550%, giving you the freedom to oversee and nurture your club with unparalleled ease.
Quality Control at Your Fingertips:
Empower your trainers to deliver high-quality service. Our app enables you to monitor and ensure the excellence of their work, putting member satisfaction front and center.
100+ practical tools to accelerate client goal
achievement.
100+ practical tools to accelerate client goal
achievement.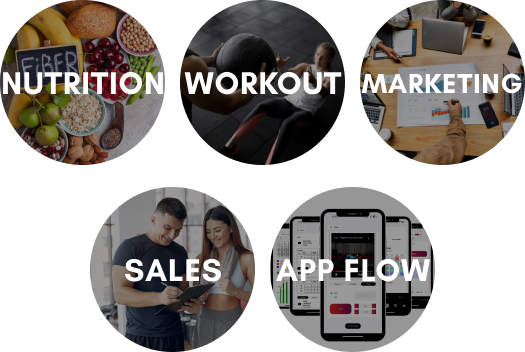 Webinars to Boost Your Skills:
Fuel your trainers' growth and effectiveness with dedicated webinars on nutrition, training, marketing/sales, and app functionality. Watch as your trainers transform into results-driven experts who bring new clients to your door.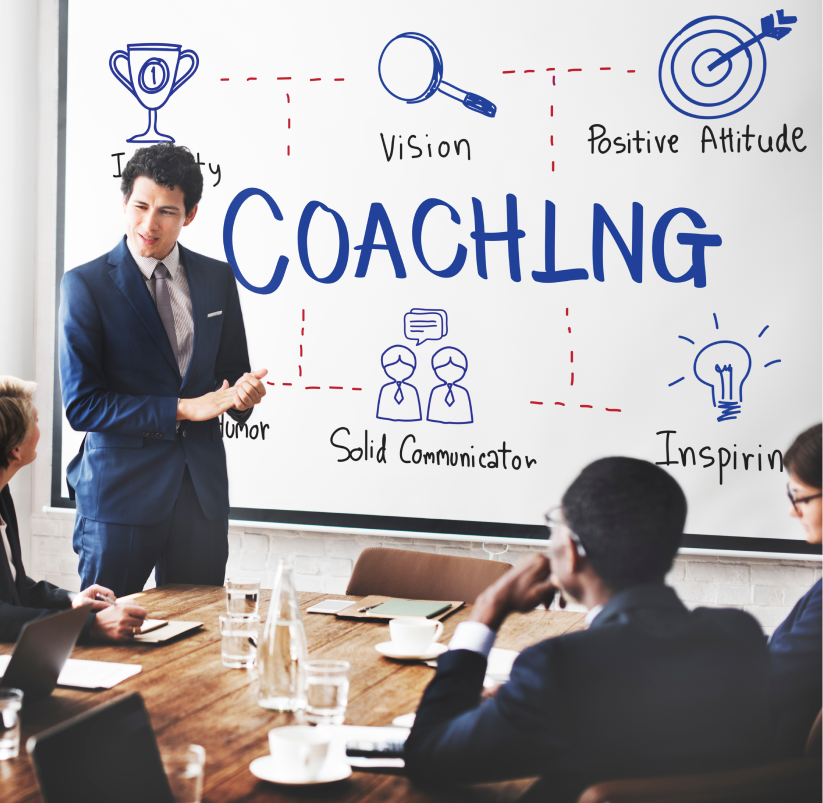 Expert Coaches at Your Service:
Lacking in-house trainers? No problem! Our head coaches can offer nutrition support, training programs, and even live sessions to your members, elevating their experience and results.
Join the ranks of real coaches who are making waves in the fitness industry.