Discover a coaching experience that goes beyond the ordinary. Our app
revolutionizes the way you approach fitness, connecting you with a
dedicated coach who's committed to sculpting your success. With a fusion
of advanced technology and personalized support, your journey becomes
a tapestry of accomplishments.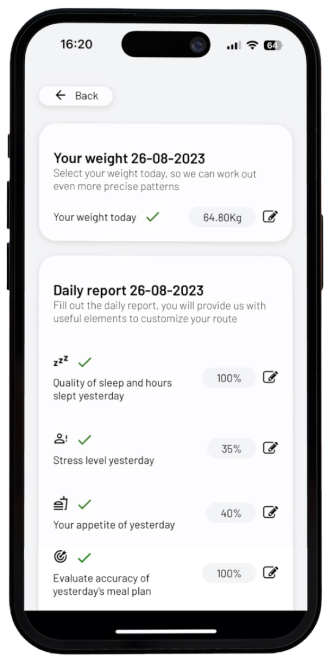 Insights Tailored to Progress:
Awaken to personalized insights based on your morning check-ins. Our app delivers weekly feedback that fuels your drive and offers guidance, helping you stay the course towards your goals.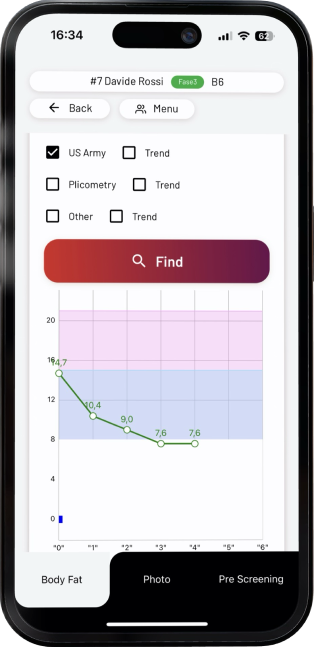 Visualize Your Transformation:
Unlock the power of progress tracking. Measure your body fat percentage, muscle mass, and overall progress, celebrating the tangible transformations that reflect your dedication.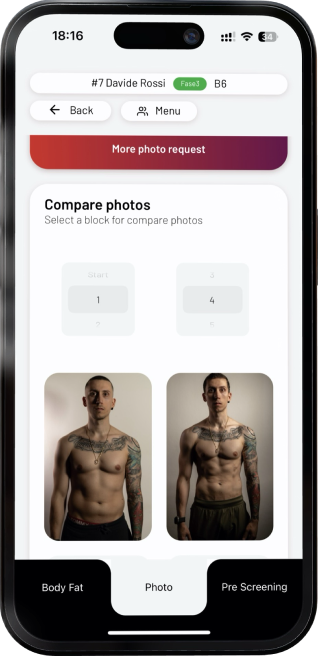 Together, Towards Success:
Your goals are our mission. Whether you're aiming for better health, a stronger physique, or an elevated performance level, your coach is your unwavering partner, ensuring your path is both personalized and effective.
Be part of the community and achive your goals with us!