Welcome to a new era of nutrition management. Our app is your gateway
to precision tracking, expert guidance, and real-time adjustments that
bring your fitness goals within reach. From kcal targets to macro and
nutrient monitoring, our comprehensive features are designed to support
you in achieving your best self.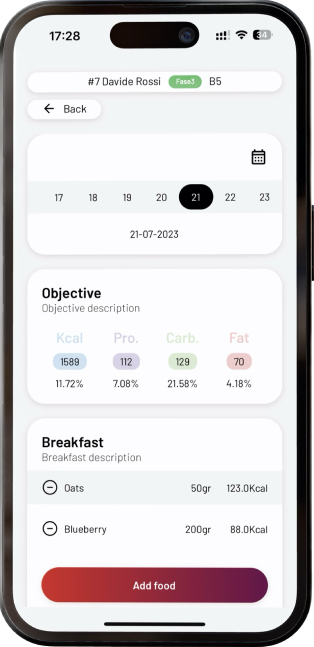 Our app empowers you to track kcal, macros, and nutrients according to your specific targets. Whether it's weight loss, muscle gain, or overall wellness, our precision tracking ensures every bite aligns with your aspirations. 
Create your own meals, recipes, or simply choose from our extensive database of over 5 million certified foods sourced from international databases. This ensures that you're accurately tracking your food intake!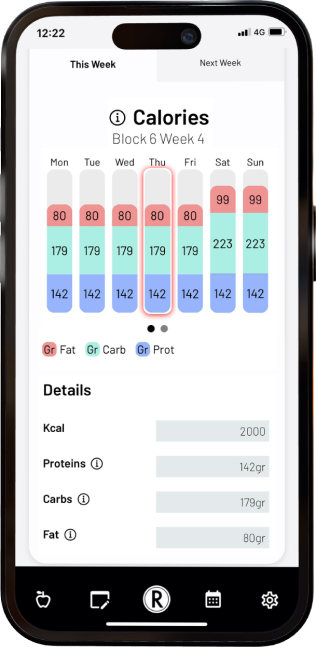 Imagine having a dedicated coach available whenever you need them. Our app offers 24/7 support, with daily and weekly nutrition adjustments that keep you on track. Your coach is your guiding light, ensuring that your nutrition evolves with your progress.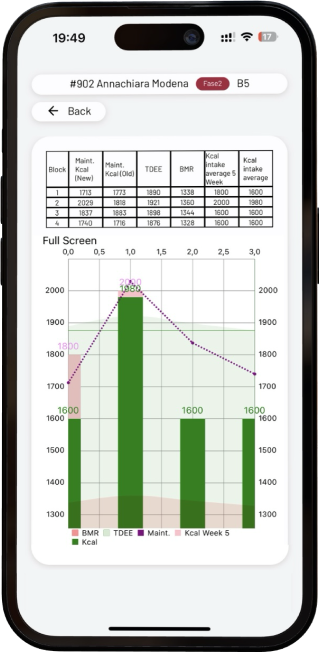 Metabolism Insight at Your Fingertips:
Our app calculates your metabolism adaptation, providing you with invaluable insights to optimize your nutrition strategy as you journey towards your goals.
Be part of the community and achive your goals with us!